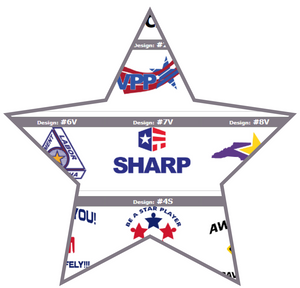 View Our Collection Of Stock Logos!
Our collection of stock safety and wellness logos is always expanding. If you need something specific or have your own logo or safety slogan we can accommodate your needs.
Custom Logo Design Service available.
Contact us a 800-868-7018 or
Email us at customerservice@vppstore.com
GSA Schedule
VPPStore is pleased to announce we have been awarded a GSA schedule.
Contract # GS03F126DA
With our award of GSA Schedule, we are able to offer you our VPP apparel, print, promotion, and incentive/engagement services.
For questions or further information, contact Paul Schweitzer:
Email | schweitzer@vppstore.com
Toll | (800) 868-7018
Fax | (616) 285-9145
Address | 4455 44th Street SE Ste 10, Grand Rapids, MI 49512